Confirmation
Faith Formation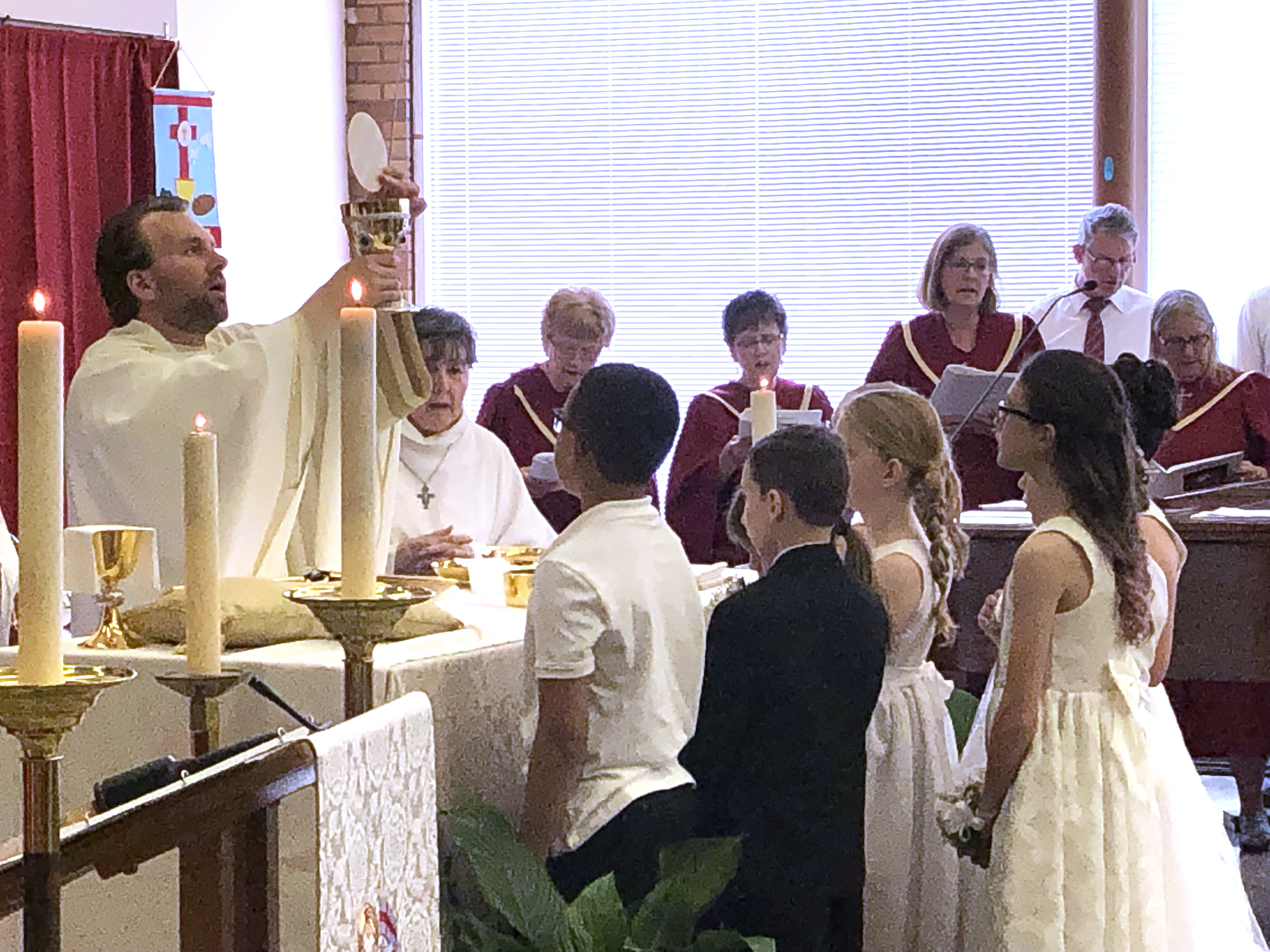 The Confirmation process begins in 6th grade through 8th grade and is meant to provide for instruction in the faith with emphasis on bible literacy, Lutheran traditions, and core theological understandings.
Confirmation students learn about their faith and how it applies to their daily living so that faith can be more than just something they do on Sunday mornings and can inform the decisions they make about who they want to be. In order to accomplish this goal classes are structured two different ways.
We have our educational class which is your typical class room style, teacher led instruction. Students are grouped with 2 adult mentors in small groups to aid discussion group projects. These mentors also lead and organize small group time outside of class.
Our confirmation students are required to participate in one ministry of the church. The options are given to the students to choose before the first class as well as what participation in the ministry involves.
We rely on adult mentors to help us shape and guide the young students on their faith journey. Mentors attend all the Confirmation classes and plan monthly outings for their group.
A mentor can be a parent, aunt, uncle, neighbor or close family friend who is a member of St. Luke's and is able to work with Pastor and the staff of St. Luke's in shaping the Lutherans of tomorrow.
If you are interested in volunteering, please contact Deacon Crusco.
Confirmation also has an annual retreat with our youth group to build bonds of friendship. This year's retreat was held at camp De Wolfe on the island.
To sign up for confirmation or if you have questions please email or call the office.